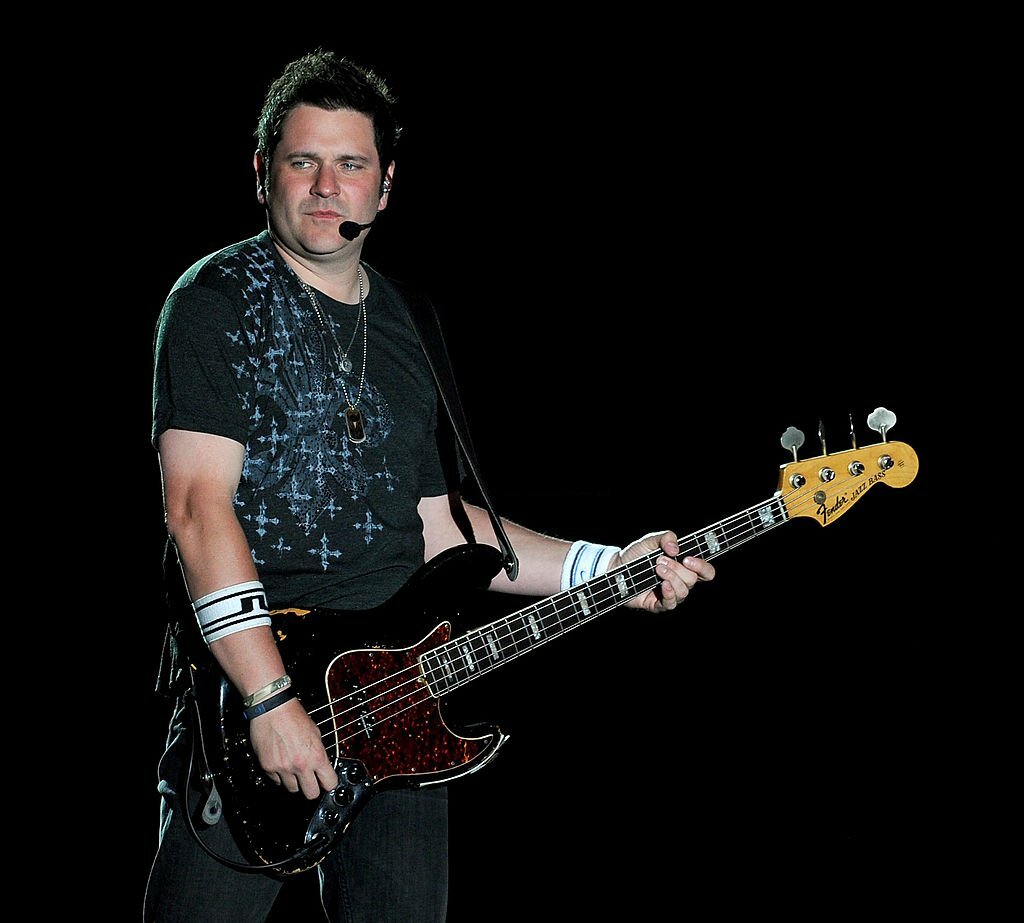 Jay DeMarcus, whose real name is Stanley Wayne DeMarcus Jr., was born on April 26, 1971. He is a talented American musician known for his skills as a bassist, vocalist, pianist, record producer, and songwriter. DeMarcus was a part of the country-pop group Rascal Flatts from 1999 to 2021.
According to 2023, Jay DeMarcus has a net worth of $60 million. Jay DeMarcus owns a house in Nashville, Tennessee (TN), US, which he purchased in August 2007 for $2.725 million.
Jay DeMarcus was born in Columbus, Ohio. He completed his education at the Tree of Life Christian Schools and the Fort Hayes Metropolitan Education Center in Columbus. He lived with his family.
DeMarcus pursued higher education at Lee College in Cleveland, Tennessee, from 1990 to 1992. During this period, he embarked on a musical journey and served as a keyboard player in the Christian music group New Harvest, which Danny Murray led.
Jay DeMarcus has had a rich and diverse career in music and entertainment. He co-founded the contemporary Christian music group East to West and relocated to Nashville, Tennessee, in 1993. When East to West disbanded in 1997, he contacted his second cousin, Gary LeVox.
He convinced him to join him in Nashville to provide harmonies on Michael English's album "Gospel," which DeMarcus was producing.
They engineered the album together, became part of English's backup band, and took on the role of road manager. The album earned a Dove Award nomination for Inspirational Song of the Year.
DeMarcus also served as the bandleader for Chely Wright and, in due course, met Joe Don Rooney, who would become the third member of Rascal Flatts. DeMarcus initially contacted Joe Don to fill in for a departing guitarist for one night.
Beyond his performing career, DeMarcus has produced albums for various artists, including James Otto, Jo Dee Messina, Austins Bridge, Chicago, and others. He's also dabbled in acting, appearing on shows like CSI: Crime Scene Investigation and in the film "A Country Christmas."
You may have spotted him on episodes of ABC's "Nashville" and Lifetime's "Drop Dead Diva." In October 2018, DeMarcus took on a new venture by founding the independent Christian music label Red Street Records.
On May 15, 2004, DeMarcus tied the knot with Allison Alderson, a former beauty queen who held the titles of Miss Tennessee 1999 and Miss Tennessee USA 2002. Their love story began when they crossed paths on the set while filming the Rascal Flatts music video for "These Days." The couple welcomed their first child, Madeline Leigh, into the world in December 2010. In July 2012, they joyfully welcomed their son, Dylan Jay.
In addition to their children, DeMarcus has another daughter from a previous relationship. He and his then-girlfriend decided to place her for adoption because they felt they were not prepared to take on the responsibilities of parenthood at that time.